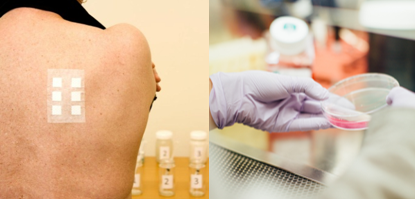 STUDY 1: HRIPT
HRIPT (Human Repeat Insult Patch Test) is a commonly used method within the industry that determines the irritation and allergic contact sensitization potential of a product. The test is conducted under the supervision of a dermatologist who signs each report. Pending the results of the study, claims related to "hypo-allergenic," "dermatologist tested" and "non-irritating" can be made on the product label. This is an industry recognized test and follows the GCP guidelines.
Number of Participants: 50
Study Duration: 6 weeks
STUDY 2: Cosmetic Stability Test
Stability testing for cosmetics ensures that a product meets the intended physical, chemical and microbiological quality standards as well as functionality and aesthetics when stored under suitable conditions.
In this combo, we offer accelerated cosmetic stability (3 months).
Test Duration: 12 weeks
STUDY 3: Challenge Test
The microbiological challenge test evaluates how their products will withstand microbiological contamination, which will inevitably occur once the packaging has been opened. The results are crucial for the cosmetic product safety assessment.
In this combo, we offer challenge test under USP norm (USP <51>).
Test Duration: 8 weeks
Contact us to discuss your product testing needs.