SAFETY TESTING
Demonstrate that your product does not harm human skin when applied under normal and reasonably foreseeable conditions of use.
MORE DETAILS

PRODUCT CLAIMS
Anticipate consumer expectations by offering improved products with claims that are true, accurate, clinically tested and supported by reliable results based on data analysis.
MORE DETAILS

CONSUMER TESTING
Performing a consumer in-use test prior to product launch provides crucial information on the product acceptability and strengths.
MORE DETAILS

CUSTOMIZED TESTING
Be guided by our team of experts that will design personalized protocols to answer your needs.
MORE DETAILS
Why Choose Evalulab ?
Client Focused
Dedicated and professional contact understanding your marketing needs
Customized Services
Design and implementation of clinical studies adapted to your needs
Quality Commitment
All studies comply with established regulatory standards
Professional Team
Specialized services providing reliable and accurate scientific results
Communication
A special attention is given to detail and clarity in all reports
More details about clinical studies
+ What is a clinical study ?
Clinical trials are research studies that explore whether a treatment or device is safe and/or effective for humans. The purpose of clinical trials is research, so they follow strict scientific standards. These standards ensure the protection of test subjects and the production of reliable study results.
+ Why would I need a clinical study ?
Studies conducted at Evalulab will provide you the tools to:
Target a market segment effectively
Highlight product benefits with confidence
Enhance product image
Gain customer loyalty
Build a solid foundation for long-term growth
Minimize product returns.
+ Why would I need Evalulab ?
Evalulab is your clinical lab partner. Evalulab's team is committed to provide you the highest quality of clinical studies services. Evalulab has built a trust relationship with its clients and business partners by adhering to a professional code based on the following principles:
Constant involvement in the industry
Continuous improvement of the quality system
Respect of ethics and confidentiality
Respect of project objectives and deadlines
Transparency and clarity of communications.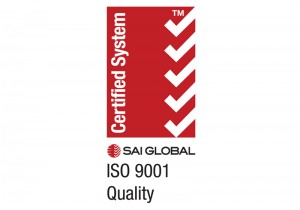 ISO 9001: 2015 certific...
Evalulab maintains its ISO 9001: 2015 certification in order to provide you with a reference for our quality standards![...]
Read More
Winter is coming! This ...
14 December 2021 Brands require that their products be tested under the conditions closest to instructions[...]
Read More
Evalulab supports Bell ...
Every time you watch our official video or use the Bell Let's Talk Facebook framework, Bell will donate an additional 5[...]
Read More