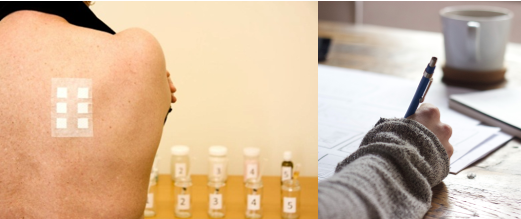 STUDY 1: HRIPT
HRIPT (Human Repeat Insult Patch Test) is a commonly used method within the industry that determines the irritation and allergic contact sensitization potential of a product. The test is conducted under the supervision of a dermatologist who signs each report. Pending the results of the study, claims related to "hypo-allergenic," "dermatologist tested" and "non-irritating" can be made on the product label. This is an industry recognized test and follows the GCP guidelines.
Number of Participants: 50
Study Duration: 6 weeks
STUDY 2: Consumer Use Test
Participants provide a subjective assessment of the performance of and tolerance to the product via a customized self-evaluation questionnaire. The evaluation chart includes the cosmetic qualities (texture, color, smell, application, absorption…) and all claims specified by the sponsor.
Number of Participants: 30
Possible study duration: 1 day, 14 days or 28 days.
Note: Both tests will take place simultaneously.
Contact us to discuss your product testing needs: ask for a quotation.