Evalulab offers consumer tests to evaluate one or more products on the mass population, in real conditions of use.
Evalulab's expertise in consumer tests is centered on topical skin care products such as beauty face and body products, cosmetics, natural products, and to all kinds of ordinary consumer products including hair care and styling products.
If you are a business manager or scientist concerned about the perceived performance or quality of your products, consumer tests proposed by Evalulab can help you evaluate the efficacy and sensorial preference of consumers.
Our team guidance and expertise will assist you throughout the realization of your consumer test.
Consumer tests
Consumer studies of beauty and cosmetic products (natural products included) have become a must in the life cycle of a product.
Consumer tests provide rich and important information based on consumers' expectation from a product:
Acceptability and sensorial perception of the product by a selected consumer segment
Qualitative evaluation of the performance of a product before it goes on the market
Comparison to a reference product already on the market to help in brand positioning
Help gather information needed in the regulatory file of the product
Reveal products claims and identify consumers' preferences
The steps of a consumer in-use test
Consumer studies can be carried out in the laboratory, under normal conditions of use at home, in focus groups, or in a professional cosmetologist setting.
A consumer in-use test is carried out on selected panelists corresponding to a target demographic population that uses the product at home under normal conditions of use.
1. Establish the panel of target consumers
Evalulab team carefully selects the subject panel based on inclusion and exclusion criteria of the study sponsor, while complying with the industry guidelines, particularly in terms of ethics.
Criteria can include: gender (men and/or women), age, face or body skin conditions (skin type, mature skin, dry skin, combination skin, sensitive skin, damaged skin, skin with fine lines and wrinkles, dull skin tone, redness, acne, rosacea …).
These are some examples of criteria; other personalized criteria can be added based on study sponsors' needs.
2. Creation of the self-assessment questionnaire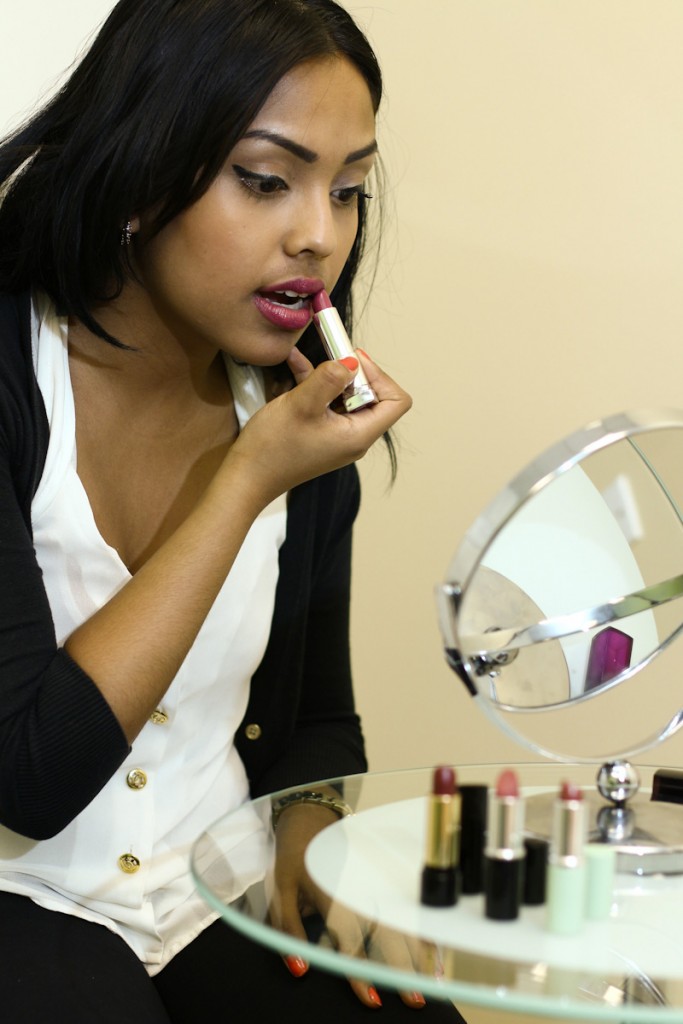 The self-assessment questionnaire is specifically written and edited by Evalulab based on standard guidelines and includes standard and customized tolerance and efficacy questions, which can be open and/or multiple choices answers.
The questionnaire can be designed to compare several products or to acquire information on the tolerance and perceived performance of a product by the study subjects. The self-evaluation questionnaires also evaluate the sensorial attributes of a formula such as texture, color, odor, ease of application, etc. The obtained opinions are key information that can help shape the product marketing and branding strategies.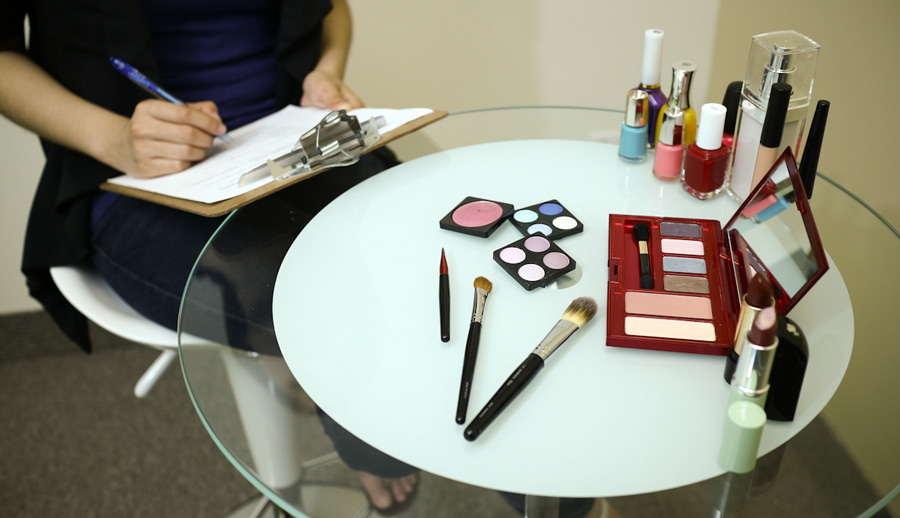 3. Launch of the test
Study participants are recruited by the study investigator (study coordinator); sign an informed consent form as required by the Good Clinical Practice (GCP) guidelines, and receive the product sample to be tested. The panelists are also given precise directions for use and all explanations required for successful completion of the test.
Following a pre-determined test duration, the panelists return to the laboratory and complete the self-assessment questionnaire. The views and comments of each subject who used the product are compiled, verified and analyzed.
In general, to achieve optimal and reliable results, it is recommended to have a sufficiently large panel of study participants. In addition, the test can be customized depending on the number of products or type of products tested.
The advantages of consumer tests
Consumer tests help you to:
Verify the public's understanding of your new packaging,
Understand consumer expectations
Assess the acceptance of your product
Determine the forces of a new product
Measure the performance of your product after launch
Emphasize your product strengths
Evalulab supports you during the whole process of a consumer test; until the test results and conclusions are presented.
Performing a consumer in-use test prior to product launch provides crucial information on product safety and acceptability. Product intolerance and side effects can be identified early on. Similarly, packaging or labeling problems can also be noted and corrected prior to market launch. Hence, consumer studies can help reduce some of the risks associated with a new product launch on the market.
Consumer tests can also help demonstrate the claims listed on the packaging for regulatory filing. Product tests allow you to build consumers' loyalty by providing products that respond to market needs. Evalulab will guide you, providing you expertise and support throughout the process.
The expertise of Evalulab
The expertise of Evalulab is based on a thorough knowledge of the design of consumer tests focusing on topically applied skin care products. Evalulab provides reliable results based on meticulous data analysis to optimize your products and their marketing claims.
Particular attention is applied to:
Design and implementation of customized studies
Creation of self-evaluation questionnaires
Accuracy of data collected
Statistics, Data Analysis and Interpretation
Precision and clarity of reports
Effective targeting of market segments
Consumers have increasing expectations towards new products. Products must meet consumers' performance needs and provide an excellent sensory experience.
Anticipate consumer expectations by offering improved products with claims that are true, accurate, tested and supported by evidence.
Evalulab's approach focuses to meet your needs and exceed your expectations. We offer you customized solutions that will allow you to get relevant quality results.
Do not hesitate to contact us; it will be a pleasure to help you.