Why Choose Evalulab ?
Client Focused
Dedicated and professional contact understanding your marketing needs
Customized Services
Design and implementation of clinical studies adapted to your needs
Quality Engagement
All studies comply to established regulatory standards
Professional Team
Specialized services providing reliable and accurate scientific results
Communication
A special attention is given to detail and clarity in all reports
More details about clinical studies
+ What is a clinical study ?
Clinical trials are research studies that explore whether a treatment or device is safe and/or effective for humans. The purpose of clinical trials is research, so they follow strict scientific standards. These standards ensure the protection of test subjects and the production of reliable study results.
+ Why would I need a clinical study ?
Studies conducted at Evalulab will provide you the tools to:
Target a market segment effectively
Highlight product benefits with confidence
Enhance product image
Gain customer loyalty
Build a solid foundation for long-term growth
Minimize product returns.
+ Why would I need Evalulab ?
Evalulab is your clinical lab partner. Evalulab's team is committed to provide you the highest quality of clinical studies services. Evalulab has built a trust relationship with its clients and business partners by adhering to a professional code based on the following principles:
Constant involvement in the industry
Continuous improvement of the quality system
Respect of ethics and confidentiality
Respect of project objectives and deadlines
Transparency and clarity of communications.
NYSCC Suppliers' Day ...
Once again, the NYSCC Suppliers' Day showcased numerous new products and latest innovations from global suppliers. It [...]
Read More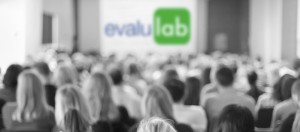 Teamworks 2016 was a su...
SCC Midwest Chapter TEAMWORKS 2016 April 6, 2016 Technical Symposium: 8:30 AM -12 PM Teamworks Expo: 12-6 PM Dona[...]
Read More

ISO 9001:2008 Certifica...
Evalulab has obtained ISO 9001:2008 to provide you a reference for our quality standards! [...]
Read More